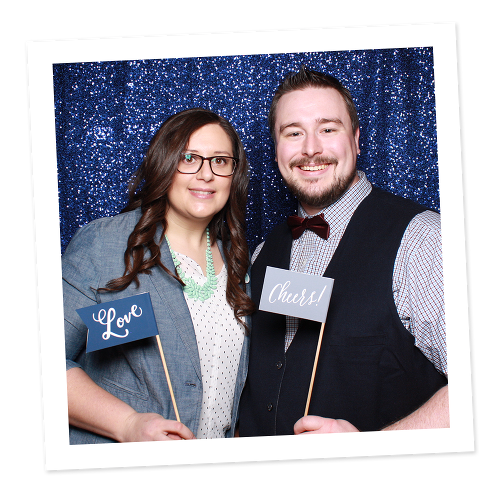 WINK! is Brandon and Alyssa,
two Penn State alums living in State College, PA.
With a love of vintage photo booths we wanted to expand the local wedding industry and created Central PA's first photo booth rental company. We design and rent photo booths for events like weddings, birthday parties, fundraisers, tailgates, graduation parties, proms, Penn State club events, corporate events, bat/bar mitzvahs, and more.

WINK! keeps the classic vintage feeling alive while using
the latest digital technologies to create stunning photos.
We believe it's ok to have fun and do things differently. We think a photo booth can cure any bad mood. We have a passion for customer service and will always give-'em-the-pickle! If you have some extra time, we'll be happy to explain what that means.

What sets us apart from everyone else?
Years of experience perfecting even the tiniest details, unrivaled image quality, solid and sleek photo booth design, stellar reviews, custom props and accessories, personalized logos. Our booths produce awesome photos with gorgeous lighting and are the perfect fit for small and large groups.  While our booths are fully equipped to function on their own, we're there to answer questions and assist guests at all events.

EVENTS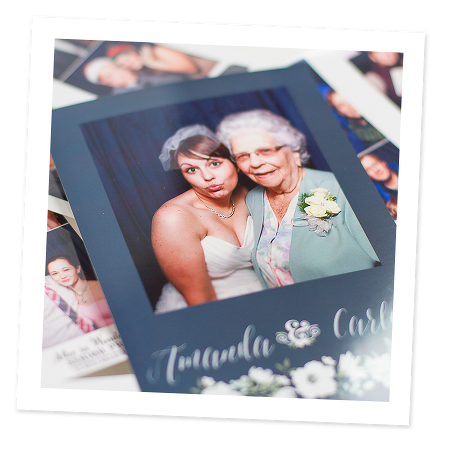 Weddings & Celebrations
With hundreds of events under our belts, we know how important your event is to you. From DIY to black tie, we're there to make the process seamless and fun.
View Weddings & Celebrations Gallery
Corporate
Brand the images for a tanglible connection between the user and your company. Your photos will serve as promotion on fridges long after your event is over. Customize your event to include social media integration and take your brand impact one step further.
View Corporate Gallery
SOME OF THE PLACES WE'VE BEEN :
1. Nittany Lion Inn
2. The Penn Stater
3. Pegula Ice Arena
4. Lubrano Park
5. Penn State University
6. Cameron Estate Inn
7. Ironstone Ranch
8. Lancaster Marriott
9. Regents' Glen
10. Lily's on Main
11. Priestley House
12. Hilton Hotel
13. Genetti
14. Durrwachter Center
15. Eden Resort
16. Cork Factory
17. Susquehanna Valley CC
18. Yorktowne Hotel
19. Roundtop Mountain Resort
20. Country Club of York
21. Gillbrook Farm
22. Brookmere Winery
23. The Casino
24. Pasquerilla Center
25. Toftrees
26. General Potter Farm
27. Days Inn
28. The Atherton Hotel
29. Celebration Hall
30. Tussey Mountain
31. C. Barton McCann
32. Scotch Valley CC
33. Lake Raystown
34. Beaver Stadium
35. Edgewood in the Pines
36. Peter Allen House
37. West Shore CC
38. Purcell Friendship
39. Grace Fellowship
40. Spring Mount Farm
41. Front Street Station
42. Barn at Boones Dam
43. Karthaus Fire Hall
44. Friedman Farms
45. UVA Club
46. Red Fern
47. Aiello's Cafe
48. Holiday Inn East
49. Seven Mountains
50. Indiana Valley CC
51. Eagles Ridge
52. This Is It
53. Lakeview Lodge
54. Park Place
55. Mountain View CC
56. Laurel Rock Farm
57. Blairmont
58. Heritage Discovery Center
59. Campus Theatre
60. Pearl S. Buck Int.
61. Antique Auto
62. Lily Manor
63. Moonstone Manor
64. Holiday Inn
65. La Ferme Rouge
66. Hershey CC
67. The Hotel Hershey
68. Hershey Lodge
69. Carlisle Ribbon Mill
70. Bedford Springs
71. Florian Banquet Ct.
72. Bucknell University
73. Shawnee Inn
74. Liberty Mountain Resort
75. Stone Mill Inn
76. Colonial Pines
77. Mansfield
78. Lewisburg Hotel